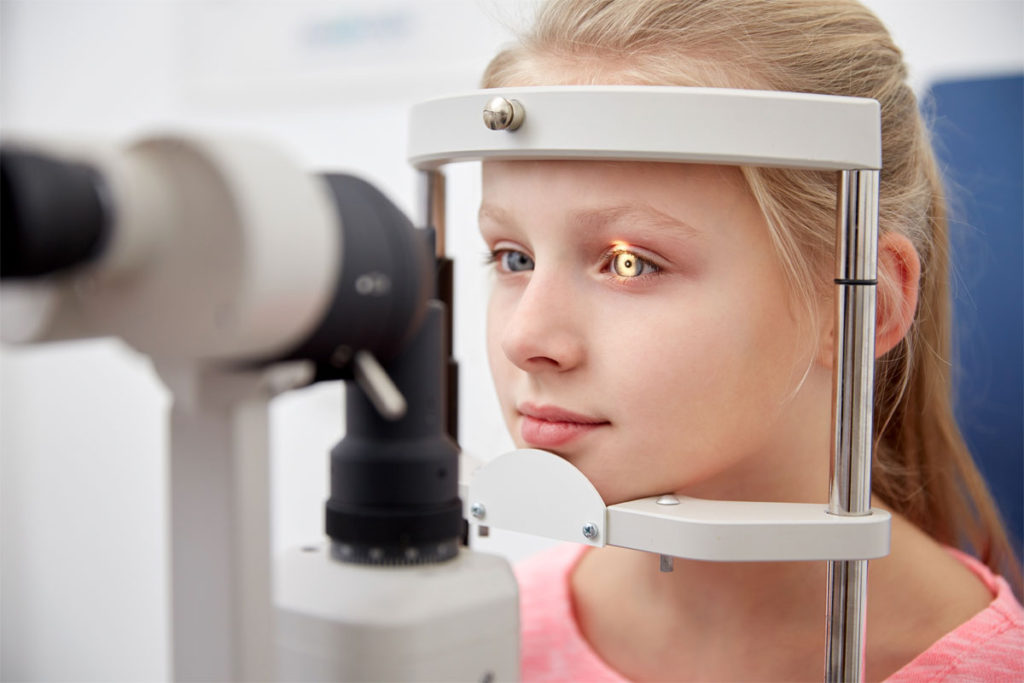 Eyesight is essential to a child's learning and normal development. Regular eye exams give your child the best chance at leading a healthy, successful life with good vision and healthy eyes.
Why is eye care for kids so important?
The most common pediatric eye conditions can be successfully treated as long as they are diagnosed early. Left untreated, many common eye problems cannot be reversed. We provide effective treatment and therapy to correct common development concerns, such as:
We take special interest in Myopia Management
MOONLENS® Ortho-K lenses are specifically designed for each unique eye and prescription and unavailable online.
These hard lenses are worn while your child sleeps, reshaping the cornea curvature and allowing light to focus properly on the retina. Most patients enjoy seeing clearly all day long with out the use of glasses or daytime contact lenses.
When should my children visit the optometrist?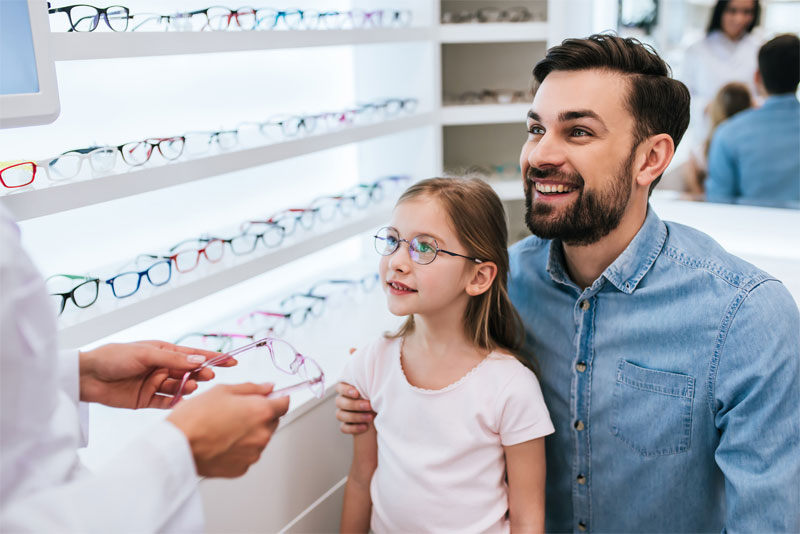 Pediatric eye care usually begins with an infant examination to ensure proper development of
eye function
. Toddlers should have another eye examination to assess development and motor function. It is recommended children have a comprehensive eye exam prior to starting school, and required by Texas state law that school-aged children and teens have an annual eye exam thereafter.
Treatment at our pediatric eye clinic
Pediatric eyeglasses and sunglasses frames
Contact lenses and hard to fit lenses for teens and 'tweens
Sports vision care
Computer vision treatment
Treatment for developmental complications, like lazy eye

Wearing glasses can be an adjustment for anyone, especially a child. Help make the transition easier and more fun with lenses your kids will love! We carry db4k frames because of their colorful and stylish design – and we're certain your children will feel confident in their new db4k eyewear.
If your child needs glasses, please call our office at (281) 747-1232.
Choose an optometrist and clinic that cares about your vision.
Dr. Sanwari and every member of the staff at Innovision Family Eyecare is dedicated to the health of your eyes.